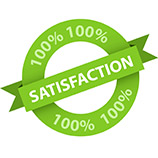 ATOS, an industrial company, implements technological solutions to design, develop and produce enclosure equipment for the electronics industry and to produce precision sheet metal sub-assemblies for industrial customers.
We have an ambition to obtain the best level of performance and profitability by designing, producing and marketing safe, competitive and environmentally-friendly equipment.
All the employees of ATOS contribute to this goal. They carry out their activities within the strict framework of the laws of the countries where they operate and, universally, with respect for Human Rights.
In a complex, multicultural and changing world, the values of ATOS constitute a benchmark for its employees:
CUSTOMER SATISFACTION: A guarantee of development and sustainability, customer satisfaction mobilises the entire staff, the resources and expertise of ATOS.
SUSTAINABILITY: For ATOS, maintaining sustainability is a duty toward its shareholders, its employees, its customers and all of its partners.
SENSE OF RESPONSIBILITY: With respect to its customers, its employees and its partners, ATOS wishes to maintain a great sense of responsibility and thus provide a response that is adapted to the progress of each one.
PROFESSIONAL CONSCIENCE: The nature of the ATOS professions calls for great dedication. This results in a high level of expertise and a constant vigilance in terms of safety, quality and protection of the environment.
OUR VALUES:

Promote and respect the protection of human rights,
Be sure not to be complicit in human rights violations,
Support freedom of association and the right to collective bargaining,
Support the elimination of all forms of forced and compulsory labour,
Support the abolition of child labour,
Support the elimination of discrimination in respect of employment and professional activity,
Adopt an approach based on environmental responsibility.
Overall score of the gender equality index : 85/100