The art of the electronic enclosure
With more than 50 years of experience, the company ATOS designs, develops and manufactures in France, enclosure equipment for the electronics industry: cabinets, enclosures, racks, systems, precision sheet metal assemblies, etc. with indoor or outdoor Solutions: standard, adapted standard, specific or production according to plans.
Resolutely oriented toward its customers, ATOS serves the Telecommunications, Transport, Electronics and IT markets in the civil and military domains.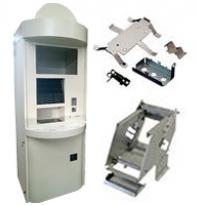 As the historical business of ATOS, its cumulative expertise and skills allow the creation of any piece of sheet metal with very precise tolerances.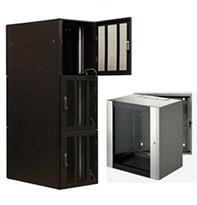 Atos offers a complete range of 19" racks and enclosures dedicated to IT - Datacentre, Transport, Defence & Security, Medical & Laboratories or Energy markets.
Often associated with racks, Atos offers a wide range of subracks, drawers, desktop enclosures and VME and Compact PCI systems that can have card holders, plug-in blocks, modules, cassettes, and blank face plates.